The auther was involed into the fiery debate over Loong (Chinese Dragon) in 2006 for his suggestion about its translation method. China Central Television (CCTV), People's Daily, AP and CNN reported his idea about how to call the symbol of China in English.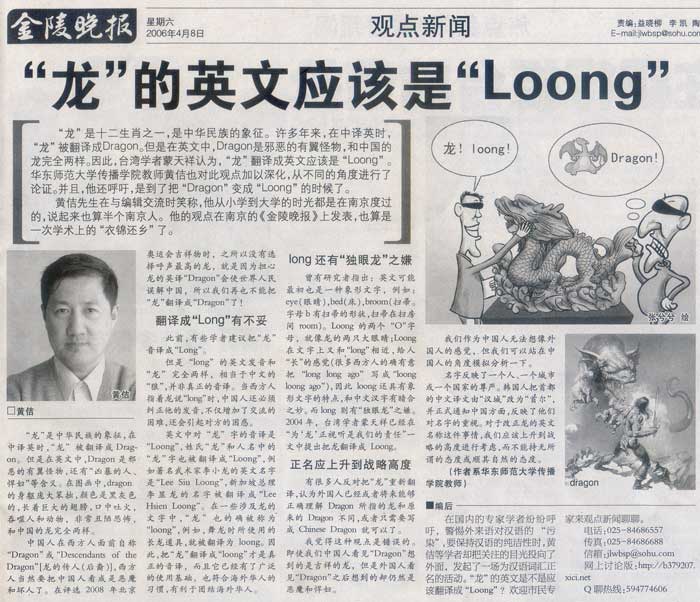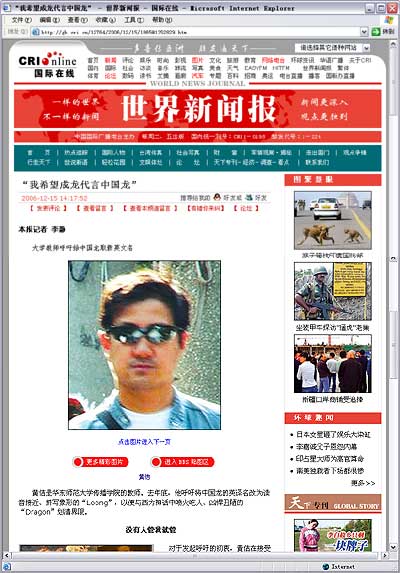 Large amounts of political paintings (editorial cartoons and propaganda posters) and other materials over centuries were collected to show dragon is the symbol of devil in the west world and many other countries.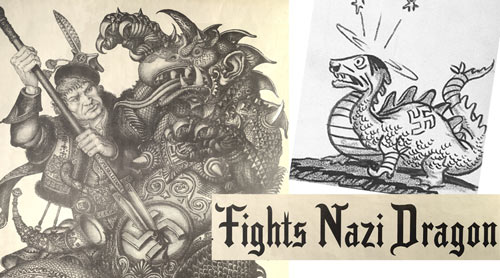 The book recalled and recorded the debates over the translation of the "Long" (Chinese Dragon) and other culture-loaded words. The principles of culture-loaded words' translation were discussed.
Many scholars' wrong ideas were critisised in the book.
It is found that as early as the year of 1814, the Chinese character "Long"(Chinese Dragon) are marked as Loong according to its pronounciation in Chinese language by an English translator. This transliteration has been kept brokenly to present time.